General User tutorials | Contact us

Quick Search I. Basic Features | II. Advanced Features | III. Add and edit sites and groups
T
utorials by our users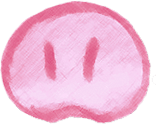 Quick Search
I.
Basic Features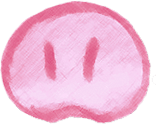 Select and find
Select any text on a website and click on the appearing Trufflepiggy nose. Then choose the target site where you want to find it.
Try it
Select any word on this site.
New search
You can open a new search on any website anytime by clicking on the add-on icon

or use a shortcut:
ctrl + shift + f
(Win/Lin) or
cmd + alt + s
(Mac).
Modify search
You can modify any search term. Just click into the input field. To toggle quickly between the search input and activated shortcuts you can press
Tab ↹
.
Find on multiple sites at once
With Trufflepiggy you can also find anything on multiple sites at once. Group searches are highlighted by a icon.
Hint
To create you own group searches take a look at
III. Personalise for best use
section.
Close overlay
To close the overlay just click on the background or press
esc
.
Hint
Per default Trufflepiggy is auto-closing after non-modified searches(select and find).